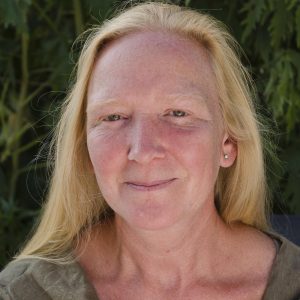 Isobel Harries - Dip. Adlerian Couns. IIP, BSc (Hons) Psychology (Open), MA Philosophy, registered independent UK practitioner, MBPS
I am a qualified Adlerian, psychotherapeutic counsellor and have experience in counselling a variety of mental health issues ranging from anxiety and depression to post traumatic stress disorders. My counselling approach is based upon the work of Alfred Adler, the founder of Individual Psychology. As such, I work in a holistic way and facilitate clients to explore their early life experiences that go to form a 'blueprint' of their beliefs about the world and themselves, which in turn influence coping strategies for life experiences. Once a person begins to understand where certain ways of behaving, feeling and believing come from they are able to choose whether to stay as they are or challenge themselves to move toward a more useful, healthier way of living.
As well as my private practice, I also work for the Primary Care Counselling Network (PCCN), receiving referrals from Hywel Dda. From 2007, I worked as a volunteer counsellor for Carmarthenshire Counselling Service and some of the time for Carmarthenshire Women's Aid. Before this, I volunteered as a mentor for The Witness Support Service, part of Victim Support in Carmarthenshire and Dyfed Powys. I regularly attend Continuing Professional Development workshops (CPDs) and training sessions, some of which are conducted online. My initial training began with The Open University, where I qualified with an Honours Degree in Psychology, which has shaped my interest in people's behaviours and working to help others in facilitating change toward improved psychological wellbeing. More recently, I have been studying the philosophy of self and was drawn toward theories of the development of our self-concept and neurological implications these may have upon mental health.